Biomethane
What is Biomethane ?
Biomethane is a « green » gas derived from waste produced by the agri-food industry and restaurants, from farm and household waste, or from sewage sludge. This purified biogas possesses all of the properties of natural gas.

Biomethane is a source of renewable, clean alternative energy. It will help increase renewable energy sources to 23% of the total energy consumption, the goal that France has set for itself by the year 2020.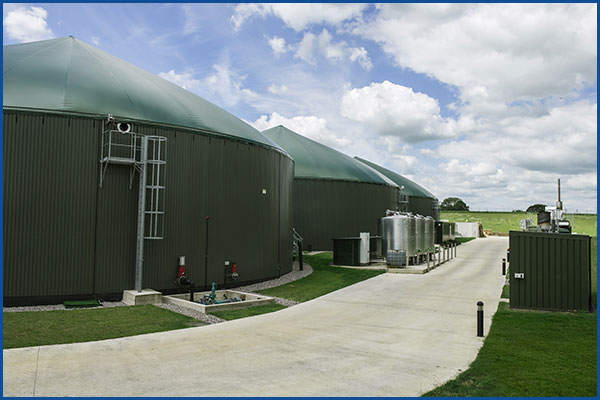 How is Biomethane created ?
In the initial phase, biogas is created by anaerobic digestion through biological breakdown of organic matter.

The organic waste is sorted, stirred and transferred into a biogas plant. It is then mixed, heated and, when fermented by bacteria, transformed into biogas.

This biogas (which consists of only about 40-60% methane, 40-60% CO2 and some traces of other compounds such as H2S) is then purified to eliminate the CO2 and the other compounds, keeping only the Biomethane, which has the same qualities as natural gas.

It is then odorized, checked and measured, and has uses identical to those of natural gas, but is 100% renewable.
What are the advantages of Biomethane?
Recycling waste to produce renewable energy: Biomethane production constitutes a virtuous cycle in which waste becomes a resource to produce local renewable energy replacing conventional energy.
How is Biomethane used?
There are three markets for Biomethane in Europe, notably in France:

1. It can fuel cogeneration (CHP) motors, for local electricity production (biogas),
2. It can be fed into the gas distribution grid (GRDF in France),
3. It can be used as a CNG or LNG fuel for vehicles.

In cases 2 and 3, a Green gas Certificate is the only document certifying that the gas comes from a renewable source.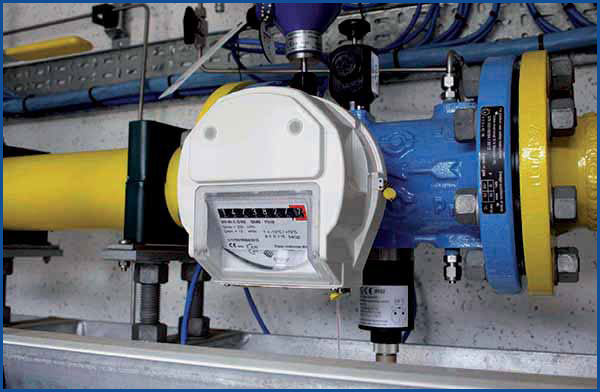 What is a Green gas Certificate?
The Green gas Certificate document is issued by a power producer (biogas plant operator), with official certification delivered by a government-approved body.

AXÈGAZ buys this Certificate from that power producer and offers it to its clients, so that they may have definitive proof that all or part of the methane they use derives from a renewable source.

This perfect traceability allows identification of the place of production and the type of waste materials used.

What does AXÈGAZ offer?
• Two products, under Green gas Certificate:
- Bio-CNG
- Bio-LNG
• Reducing the CO2 impact by more than 60% compared to fossil LNG and by 90% compared to fossil CNG,
• Guaranteed to be 100% produced from food waste,
• Made in Europe,
• In unlimited quantity.

To find out the price of our Standard or Premium Service, please contact AXÈGAZ

The certification process is verified annually by SGS.
European or French Certificate? It is up to the client
A group of British producers has had extensive experience in Biomethane production since 2012. All sorts of inputs are used, including food waste.

AXÈGAZ has been working with this group and supplying one of its freight hauler clients in France with Bio-LNG since September 2014.

Some 35,000 tons are produced yearly (equivalent to the annual consumption of 1,200 trucks!)

This production represents more than 60% of the UK market share and a volume well in excess of French demand.

These Certificates are strictly controlled by UK environmental regulations. They offer the same environmental benefit for our planet. This is the AXÈGAZStandard Service proposal.

If the client requires specific Certificate partially or entirely of French origin, AXÈGAZ can also meet this request and specify the place of production, as a Premium Service to be determined.