LNG outlook in France and Europe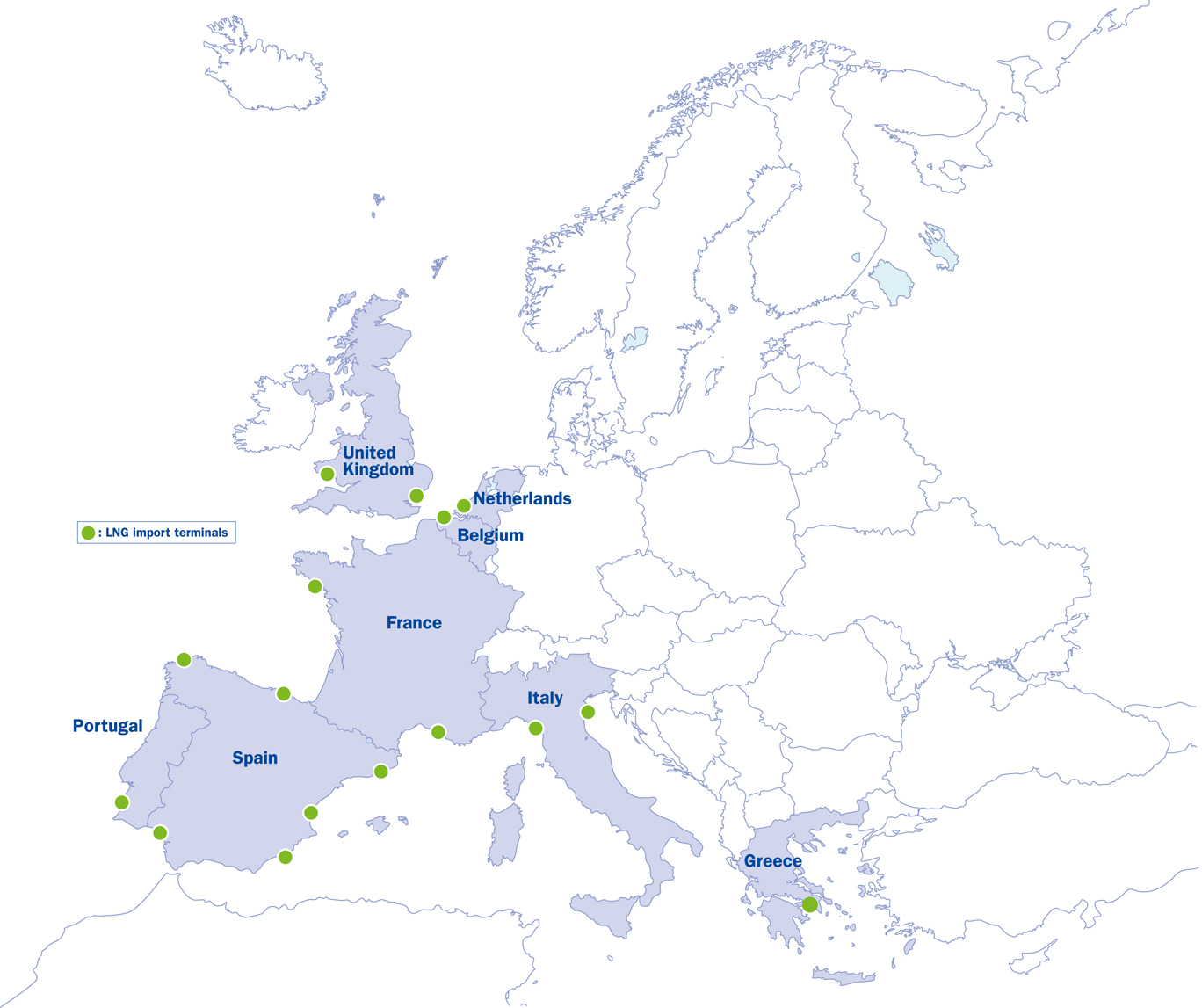 The marketed production of gas in the world reached 3,349 billion (3.35 trillion) cubic meters in 2012, i.e. a 2% increase over the previous year.
Marketed production in Europe (including Norway, Turkey and Switzerland) grew 1.4% in 2012, reaching 278 billion cubic meters, which meets 34% of the EU27's needs. Three countries, Norway, the Netherlands and the UK account for 80% of European production.
French production of natural gas is marginal (1 billion cubic meters in 2012), coming essentially from the Lacq gas field, now nearing depletion. Nearly all of the gas sold in France is imported (45.3 billion cubic meters net import in 2012), mostly from Norway (31%), Russia (15%), Algeria (16%) and the Netherlands (18%).
France has highly diversified sources of supply. This diversification unfolded to the benefit of LNG, thanks to methane terminals that have enabled an increase in imported quantities.
Natural gas now accounts for 15% of French energy consumption and this share is likely to grow in the future, in particular because of the development of new uses, such as combined heat and power production (cogeneration) and natural gas-powered heavy-duty vehicles (e.g. buses and garbage trucks).
Such an environment promotes the development of LNG as it helps diversify sources of supply, and sourcing from distant fields, not connected to Europe by pipelines. LNG now fills 9% of demand and should account for more than 30% of natural gas consumption in Europe by 2030.
In Europe more and more countries have been equipping themselves with methane terminals that can accommodate tanker-ships and regasify LNG: Spain, France, Belgium, Italy, Portugal, Greece, the UK, the Netherlands, Poland, Croatia, Sweden, Norway, Finland, and Lithuania.
Source: International Group of Liquefied Natural Gas Importers (GIIGNL), 2020